With just under a month to the 5th annual Wedding Industry Awards (NZ) gala, we're fielding a small number of enquiries from inbound guests as to when they're receiving tickets to the upcoming WIANZ gala.
In our continuing effort to minimise wastage and lighten our Footprint on the world – we don't issue tickets.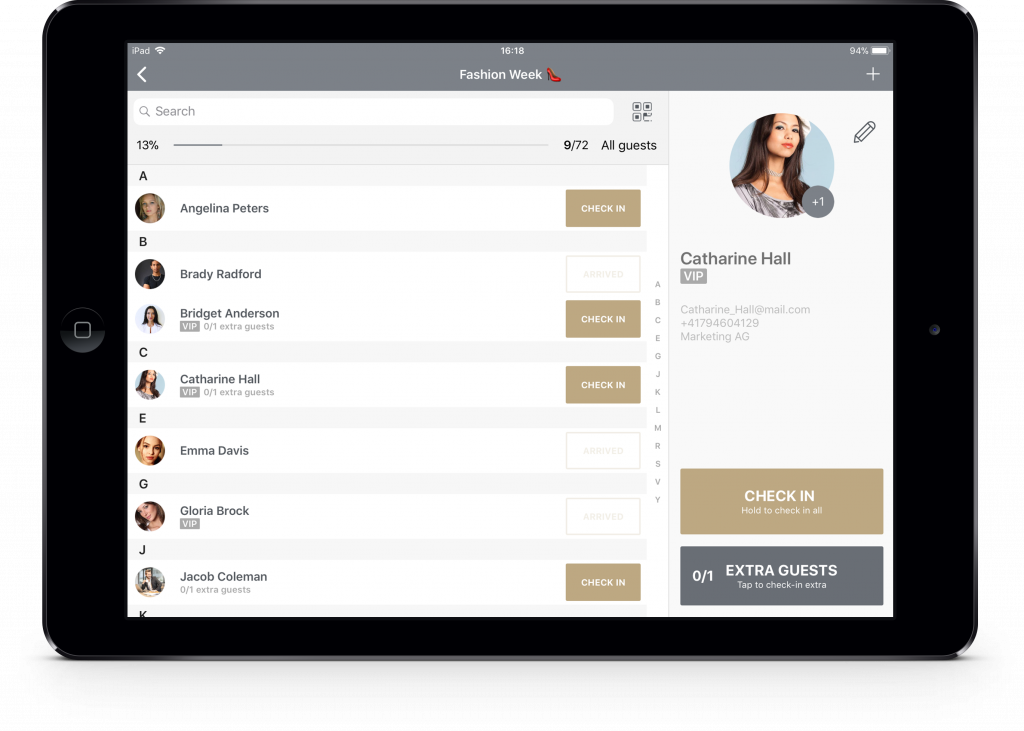 This one of the smallest "give-backs" we have implemented since we began the awards in 2014.
On arrival to the main Te Puia gate entrance, our check-in procedure effectively comprises each of our valued* guests (*yes, that's you), being checked in by name, or the Table name (i.e. Dorset Suits Table), at which you are a guest.
Each guest will be welcomed to the event using a Swiss based technology – EVENTOR.
We're super-excited to partner again with EVENTOR this year as our onboarding app of choice for Wedd
Here's an introductory piece from the EVENTOR team themselves on what this service can offer wedding venues, and other event hosting Industry Awards (NZ).
It's been our experience since using EVENTOR, we are able to check-in guests seamlessly and effortlessly – no fuss, no hassle. And, the data we are able to capture in EVENTOR prior to guest check-in means we are able to include designation, dietary info, and any special request(s) guest(s) may have made prior to arriving to the event.
At Eventor, we all come to work every day because we believe there is a better way to manage event planning. As fellow event organizers, we know how stressful putting one together is so with over 20 years of

IT knowledge, several years of hands-on event industry experience and a young motived team, we have the perfect solution for you. Introducing Eventor, the best guest list App for event organizers.

Our mission at Eventor is simple: smarter, hassle-free and environmentally friendly event planning at one click. Drag and drop your guest list as an Excel file onto our Check-In App and you're good to go. It's that easy.

From Zurich to wherever you are in the world, we at Eventor have you covered.
Warmest THANKS to Founder/CEO,
and team at EVENTOR for your trusted partnership with WIANZ again this year.
For MORE info on EVENTOR and how it can effortlessly checks in your valued event guests, click HERE